On-Demand Webinar: The Journey to Passwordless Authentication
Technology integrations are the easy part - changing behavior and getting people on board for the journey is the challenge.
Continuing HYPR's Summer Spotlight series, this webinar features Kinaxis Chief Information Officer, Yvonne Holland discussing the organization's transition to passwordless, phishing-resistant MFA.
Titled "The Journey to Passwordless Authentication," this webinar addresses the following:
Identifying the authentication opportunity
Challenges faced with authentication
Value drivers and requirements
Acceptance criteria and implementation
Results & value achieved
Tips that we learned along the way
Watch the webinar on-demand by completing the form on this page.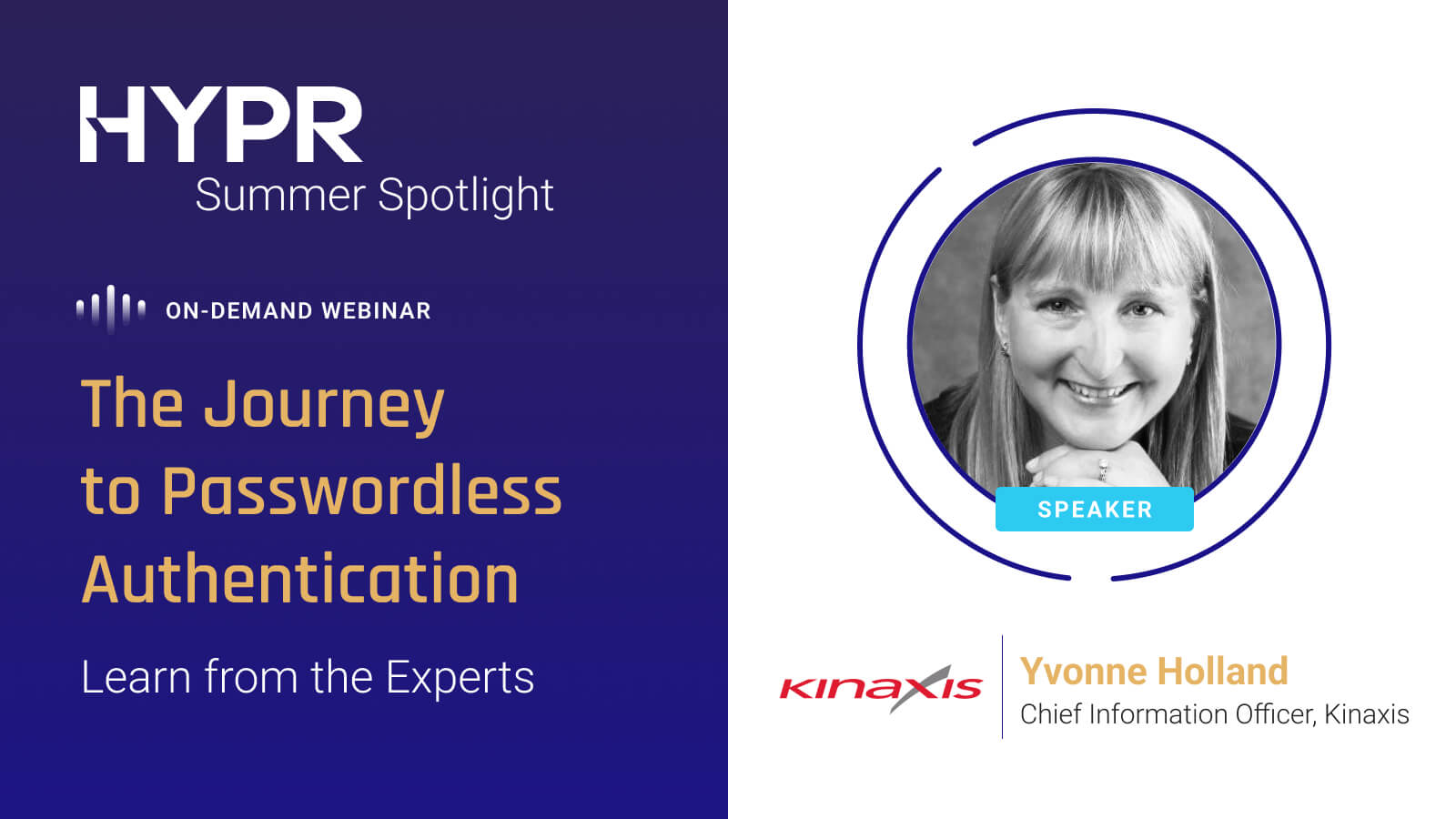 Find Out Why Industry Leaders Choose HYPR to Eliminate Passwords