The New MFA Is Passwordless
ON-DEMAND WEBINAR


Holger Schulze
CEO & Analyst,
Cybersecurity Insiders
Moderator
Tom Malta
IAM Leader | Financial Services Advisor, Okta

Ryan Rowcliffe
Field CTO, HYPR


We all know that data and systems will never be secure using passwords for authentication. However, traditional multi-factor authentication (MFA) means extra hassle for your users, more time spent by IT teams and added costs all around. More and more companies are looking to passwordless authentication to solve these issues. In this session, our experts discuss:
Common passwordless myths debunked
Deploying passwordless MFA to meet cyber insurance and security requirements
The current state of passwordless security — results from the new 2022 report.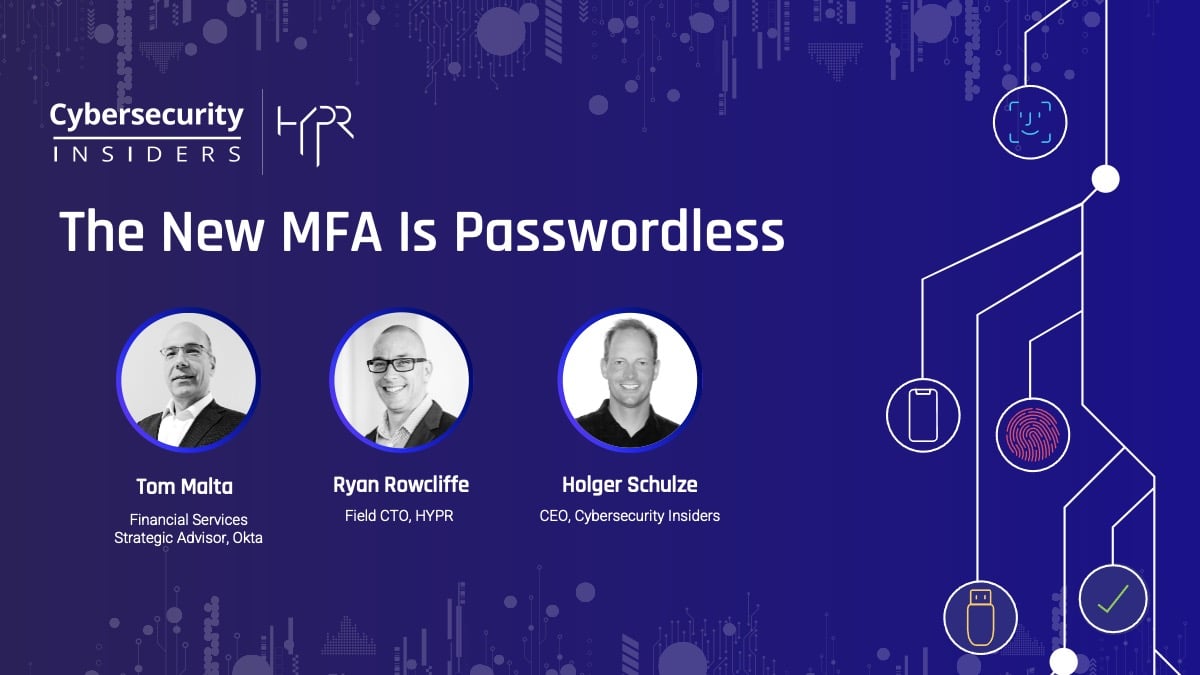 Find Out Why Industry Leaders Choose HYPR to Eliminate Passwords